Sigurno ćete se u jednom trenutku zapitati da li sadržaj vaših veb stranica, bilo da je reč o odeljku vesti ili odeljku o vama, treba da bude dugačak ili kratak.
Često se laički čini, posebno iz pozicije naručioca teksta, da dugačak tekst ostavlja utisak pameti, a kratak neki nedostatak. Pameti. Inspiracije, znanja, talenta. Šta god.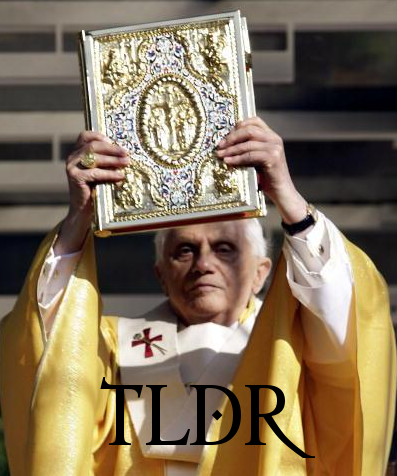 Hm, da li je baš tako?
Evo nekoliko stvari koje treba da znate kada sa svojim kopirajterom budete razgovarali o obimu teksta na vebu. Ako vam on predloži da tekstovi budu kraći a vama se učini da ćete biti oštećeni zbog toga, imajte ove stvari na umu.
Prvo, ne želite ovaj komentar: TLDR.
Potom.
4,4 sekunde za 100 reči
Istraživanja koja su sprovedena tehnikama Eye tracking, pokazuju da je čovek prilikom interakcije sa tekstom koji čita na Internetu, sposoban da izdvoji svega 4,4 sekunde za svakih 100 reči. U takvoj sveopštoj nestprljivoj hitnji, pokušajte da zamislite svoj odeljak "O nama" koji ima 1000 reči. Svakako ne računajte na to da će biti pročitano više od 20%.
Ako je računica takva, zašto biste se razbacivali rečima koje niko neće pročitati?
1 tema 1 tekst
Ako se bavite proizvodnjom hleba, ali prozvodite i brašno, pa još pride i imate lanac privatnih pekara, bolje da svakoj delatnosti date po jednu kratku stranicu, nego da pokušate to sve da zdudate u jedan tekst.
Uostalom, ako je sve u jednom tekstu, na pitanje čime se bavite, vaš čitalac će verovatno reći:
Ma, nemam pojma, tamo svašta nešto, nisam ni zapamtio. Diskonti, valjda.
Kraće je teže
Iako se može učiniti da je kratak tekst odraz nekakvog nedostatka, praksa govori nešto drugo: najteže je napisati kratak test koji govori mnogo.
Za to vam treba dobar kopirajter. Jer mnogo možete i sami da kažete sa mnogo reči. Ali, probajte sve to da kažete koristeći ključne reči, SEO tehnike, dovoljnu količinu emocija i poziva na akciju, ali za 90% kraće od prve verzije.
Tricky, ha? :-)