Volela bih da sam to ja rekla, ali nisam se prva setila.
Pamtim to kao citat koji se pripisuje nekome na LinkedInu:
"If you do it online it's social media. Do it offline and it's a BBQ or cocktail party or movie night or just plain life in general."
Cilj bira sredstva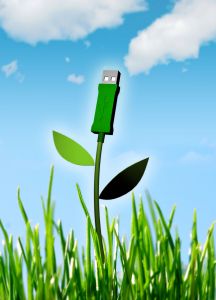 Nedavno istraživanje koje smo sproveli isključivo putem Interneta, odnosi se na analizu korporativnog korišćenja svih dostupnih marketinških alatki na Netu. Istraživanje je inspirisano potrebama za obuhvatnijom analizom stanja na domaćem vebu, koje je definisano i kroz ciljeve konferencije bizbuzz i može da pomogne boljem razumevanju specifičnosti i mogućnosti Internet prodaje, što je i tema ovogodišnje konferencije.
Po svoj prilici, ceo svet se nalazi u verziji 2.0 kada je reč o komunikaciji sa klijentima i kupcima, zanimljivo je videti gde smo tu mi.
O postupku prikupljanja odgovora i kratki abstrakt najzanimljivijih saznanja pronađite na blogu bizbuzz konferencije.
Da biste preuzeli rezultate pre svih ili direktno, registrujte se i dobićete ih.