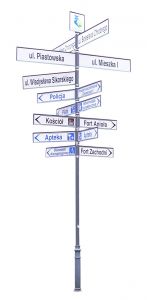 Ne tako davno, jedan partner mi je bukvalno oteo klijenta, koristeći svoju geografsku blizinu zajedničkom klijentu. Ok, nema veze, bolelo je na početku, ali sam posle samo sela da gledam kako se to razvija.
Nikako. Ne likujem. Jednostavno, moj stari klijent  človi sa gomilom otvorenih naloga na društvenim mrežama, bez ikakvog raison d'etre.
Tako je sa većinom. Već letimičan pregled "nastupa" na pozornici društvenih mreža, govori nam da su mnogi razumeli da je dovoljno otvoriti Facebook nalog (uglavnom personal account za pravna lica) i da će se desiti čudo.
Turci i mali Mujo
S poslovnom idejom vodiljom: Mi-smo-tamo-gde-i-svi-Turci.
I, posle izvesnog vremena, kada se u lajkovanje i frendovanje uključila sva raposloživa, bliža i dalja rodbina, te prijatelji, i poneke dobre komšije… pitamo malog Muju:
– Vaš utisak, direktore, Mujo? Kako je na društvenim mrežama?
– Ništa se ne dešava. Rezultat – nula. Prodaja se nije povećala.
Ma, nemoj!
Šta planirate sa svojim FB nalogom, svojim tvitovima i blogom, gospodine Mujo?
Mujo, uglavnom, nema odgovor na to pitanje, osim: Vidim da svi to rade.
Nedavno sam naišla na jednu zanimljivu skraćenicu koja je razumljiva i nama. Pomoću nje se može konstruisati plan i krenuti osmišljeno u kampanju. Jedan, dva, tri.
Let's hit the
ROAD
Research— otkrijte svoju ciljnu grupu, vidite šta radi konkurencija.
Objectives— definišite svoj cilj na osnovu svojih i potreba ciljne grupe i postojećih (dobrih i loših) praksi
Actions—formulišite strategiju i detaljan plan realizacije.
Devices—odlučite koje platforme ćete koristiti da biste imali izdrživu arhitekturu svojih ciljeva i sproveli svoju taktiku.
Sad kad smo čuli za ROAD, dobro je i da vidimo
kuda idemo,
zašto,
da li su svi odabrani putevi prohodni,
ima li jednosmernih ulica,
gde je ćorsokak,
ima li ograničenja brzine,
koliko košta putarina…
Svidela mi se skraćenica, otvara strašno mnogo suvislih analogija. Možda će i vama koristiti.