Da biste napisali nešto vedro, optimistično ili dobronamerno, a da vas čitaoci baš tako razumeju – smešite se dok pišete.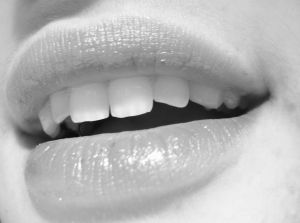 To funkcioniše!
Ne verujete? Da li ste znali da u razgovoru telefonom, na primer, vaš sagovornik VIDI ako se smešite? I on počinje da se smeši i vi vodite jedan prijatan razgovor.
Ako ste natmureni, umorni i mrzovoljni, vaš mozak će odabirati reči koje su proporcionalne vašem stanju. Isto je i obrnuto: ako se naterate da se osmehnete, ne samo da ćete biti zadovoljniji samim sobom, da će vam situacija o kojoj pišete biti milija, već će vam na pamet padati potpuno drugi izbor reči koje će se formirati u rečenice koje će biti dobro shvaćene i primljene.
Pokušajte. Imaćete mnogo manje neprilika i neželjenih sukoba u bilo kojoj vrsti komunikacije u kojoj vas sagovornici ne vide, samo ako se osmehujete.
Zato za danas, prosto, savet za bolju komunikaciju: smešite se.
Gde osmeh možete da upotrebite:
1. U pisanju poslovnih i privatnih mejlova

2. U pisanju SMS poruka

4. U pisanju tvitova

5. U pisanju FB i Google + postova

6. U pisanju reklamnih poruka, slogana, postova…
Ah, ako ste ljuti i verujete da je s razlogom, a želite da to vaš sagovornik zaista razume baš tako, vaša osećanja će ostaviti snažniji utisak ako se samo na trenutak nasmešite. Odmah će vam na pamet pasti prava, ubojita reč koju ste tražili.
E, tako. Ko ne veruje, nek' se mršti i dalje. Ko poveruje –  :D